Petits D'om
Sewing Pattern for Children Leotard Esmee - PDF
Leotard sewing pattern, PDF format sewing pattern, Esmée is a leotard for girls available from 2 to 16 years old.
This model has cutouts on the front and darts at the back and has no side seam. You can sew it in a 1-piece version or with an integrated skirt. It can be simple, asymmetrical (longer at the back) or with the panels that cross on the front.
Version A has armholes and a rounded neckline and more hollowed out at the back. It can be sewn either without sleeves, or with short, 3/4, long or butterfly sleeves.
Version B has thin straps.
For the aesthetic side, you can remove the crotch seam.
The 1-piece leotard can be accompanied by a removable tray tutu, mounted on elastic.
For the gym or dance and throughout the seasons, Esmée will be a companion of choice for all sporty little girls, or those who like to dress up!
Esmée can be done easily with a sewing machine or with an overlock machine. It is accessible to all levels of sewing.
You will immediately receive by email:
- the real size A4 pattern available from 2 to 16 years old, with layers to print only the desired size (s) - (38 A4 pages)
- the real size pattern A0 format available from 2 to 16 years old (2 pdf files), with layers to print only the desired size (s) - (2 A0 pages)
- detailed assembly instructions with photos - (26 pages)
- a special supply sheet on jersey and lycra - (4 pages)
The seam allowances are not included. 
Reproduction, distribution and commercial use prohibited. This pattern is strictly personal, please do not distribute it.
Please do not offer any creations made by this pattern for sale without authorization.
€ 5 FREE FROM € 50 PURCHASE WITH CODE: 50WISSEW"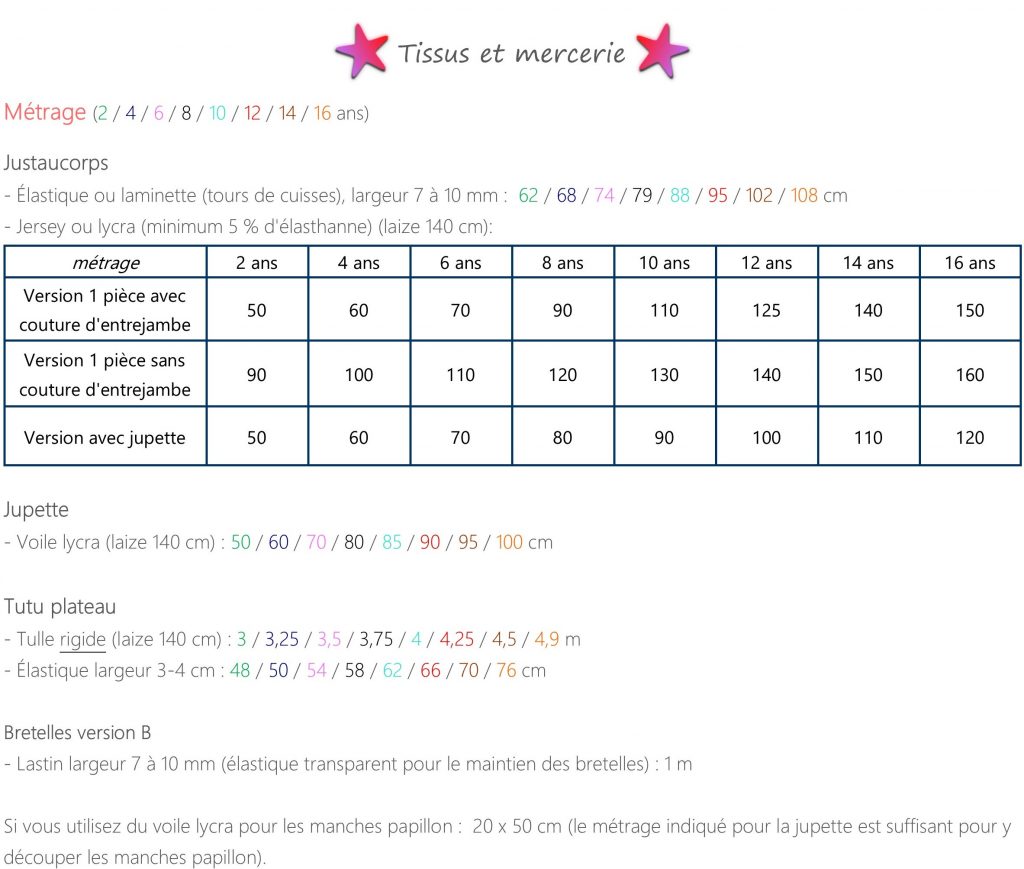 Data sheet
Temps nécessaire à la réalisation

Entre 2 et 3 heures

Level

Intermediate

Size

CHILDREN SIZE

For

Children

Patterns of

Top and T-shirt

PDF / POCHETTE

PDF

Language

French
Secure payment

Immediate sending of the PDF Sewing Pattern

98% of customer satisfaction rate with Wissew

Nice sewing time with your new pattern
Did you make that sewing pattern ? Post your picture !
And EARN -10% on your next sewing pattern.